Clear & Comfortable Vision with Contact Lenses
We love everything eyewear, including contact lenses! These innovative little discs offer clarity of vision you can't get from glasses. What's even better are the impressive number of choices you have when it comes to types of contact lenses! There are so many styles available that there's likely something for everyone.
If you're looking for a flexible alternative to traditional glasses and a less permanent option to laser eye surgery, contact us at The Classical Eye for a complete contact lens exam and fitting. Your style is here!
What Makes Contact Lens Exams Different
Although contact lenses are safe and comfortable for many, they sit directly on the eye. So, you'll need a comprehensive contact lens exam and fitting. The tests conducted during this exam will ensure we find you the lenses that work best for you and fit your eyes correctly.
You'll likely recognize many of the tests as the ones done during your routine eye exam, such as a visual acuity test, but you'll also notice a few different ones. A contact lens exam is designed to assess your overall eye health to ensure your eyes remain healthy with long-term contact lens use.
A fitting is part of your contact lens exam and involves taking measurements of your eyes. These measurements allow us to find the precise fit of contact lenses for your unique eyes. Some eyes and conditions require specialty lenses, which we can counsel you on during your appointment.
We'll discuss your lifestyle and vision goals to determine what type of lenses may work best for you before sending you home with a trial pair. You'll then be scheduled for a follow-up appointment so we can check how you and your eyes are adjusting to your new contacts.
Contact Lens Care
The key to successful contact lens use is proper care and hygiene! Every type and style of lens and contact lens solution comes with its own storage, cleaning, and handling instructions, but don't worry: our eye care team will go over everything you need to know before sending your home.
Still, some generally helpful guidelines for proper contact lens care are:
Follow all manufacturer and optometrist instructions for using and caring for your contact lenses.
Closely follow the schedule your optometrist gives you for wearing and replacing your lenses.
Adhere to the eye exam schedule recommended by your optometrist. Contact lenses do come with certain risks, so these appointments allow your optometrist to check your eye health over time.
Water and contact lenses don't mix, so don't wear your contact lenses while showering, swimming, or using a hot tub.
Don't sleep in daily wear lenses.
Always wash your hands with soap and water and dry them with a lint-free towel before touching your contact lenses.
Always use a "rub and rinse" cleaning method. Rub your contact lenses with clean fingers, then rinse the lenses with solution before soaking them.
Never use tap water or saliva to clean your contact lenses. These are not sterile solutions.
Never store your contact lenses in water.
Use new solution every time you clean and disinfect your contact lenses. Never reuse or top off old solution.
Always keep your contact lens case clean. Rinse it with sterile contact lens solution and leave the empty case open to air dry.
Replace the case at least every 3 months or if it gets cracked or damaged.
Contact lenses can truly be life-changing! If you're considering making a switch, please call us and book a contact lens exam and fitting. We're excited to help you see the world even better!
See Our Brands of Contact Lenses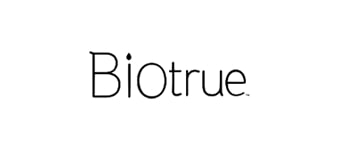 Bausch + Lomb Biotrue
Biotrue One Day contact lenses are the newest innovation from Bausch and Lomb. Inspired by the biology of your eyes, the surface is designed to mimic healthy tears so that the contact lenses can retain both moisture and shape. The Biotrue technology ensures that your vision will stay consistently crisp and clear, and your eyes will feel naturally comfortable throughout the day. Biotrue also has "High Definition Optics" – designed to help reduce halos and glare – which means you get great vision in any situation.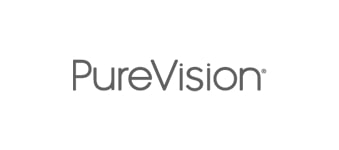 Bausch + Lomb PureVision
Bausch + Lomb PureVision contact lenses are indicated for the correction of nearsightedness (myopia) and farsightedness (hyperopia). They are made using our unique AerGel material, delivering exceptional vision, with outstanding comfort and health. They allow a high level of oxygen to reach your eyes, and resist protein buildup – your lenses stay comfortable all day long.
Come See What We're All About
We're located on the corner of Renaissance Avenue and Towne Centre Drive in the Renaissance Towne Centre. You can easily access our parking lot from either street. We're right next to the clock tower, so you can't miss us!
Our Address
8895 Towne Centre Drive
Suite 113

San Diego

,

CA

92122
Our Hours
Monday

:

9:00 AM

–

5:30 PM

Tuesday

:

9:00 AM

–

5:30 PM

Wednesday

:

9:00 AM

–

5:30 PM

Thursday

:

9:00 AM

–

5:30 PM

Friday

:

9:00 AM

–

5:30 PM

Saturday

:

Closed

Sunday

:

Closed